The inspirational and creative process of artist Linda Paul
See artist Linda Paul create a painting from just a sketch to a finished work of art. Watch the process of inspiration and creativity at work. Mediums explored are egg tempera, acrylic, glass, metal and stone
new Video by Linda Paul shows how I painted my Ocean of Petals painting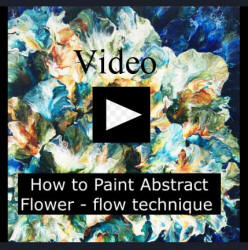 Why Buy Original art?
Some people may ask, "why buy original art when you can buy a nice print". Several reasons, simply put, the original is just far more beautiful. Its also one of a kind. This beauty does not translate as well in the digital world. Another reason is that the original captures the soul of the artist, what the artist is feeling when they are creating the piece can tangibly be felt in an original artwork. Of course the original is far more valuable and usually increases in value. You should buy original art because you love it! It will enrich your life.


Artist Biography
Artists Statement"
When asked 'What is your favorite painting', I always say, 'the next one I am going to paint!"
Favorite question and life philosophy is WHAT IF? I will fearlessly follow even a thread of curiosity when combining mediums or styles. Let process take me on any tangent.. What's the worst thing that could happen? Even what seems to be any ugly painting or a failure will lead to other things that are not. I feel that unless I am prepared to fail, I can not improve and grow.
Style: I don't paint in any one style, I let inspiration speak to me and I go with the flow. My work runs the gamut from chunky realism to abstract and impressionist painting. I use many different mediums to create my artworks.
Seeing IS believing and we believe you will absolutely love your art purchase from "Linda Paul Studio". 100% money back guarantee if you are not completely enraptured with your purchase."