Classic Picture frame - Gold leaf style G20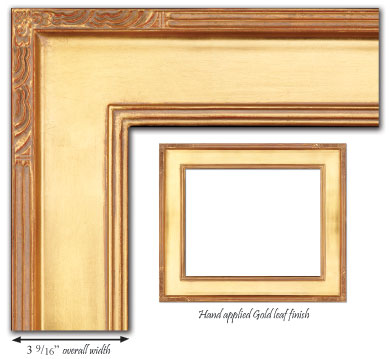 Overall width 3-9/16"
Outside edge depth 1-1/8"
rabbet 1/2"
The 8" x 10" G20 fits a 8" x 10" painting . The outside dimension of the frame is 16.5" x 14.5"
No glass or backing board comes with our frames.

free shipping
"I love your frames! I already have a few of them and they're beautifully made and wonderfully gilded. Thank you! Best regards, Kelly "

Hand-finished gold leaf frames
These art frames are museum quality. 3-9/16" wide solid wood frames with a hand-applied gold leaf finish with red hand rubbed undertones. They are just beautiful on any of my canvas prints or an original painting!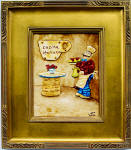 shows Italian Chef painting in G20 frame
you can buy this original framed painting for $499.00