Below are some the fabulous decorative tile borders we have available. We have grapevine and olive borders, western borders, Tuscan landscape border tiles, leaf borders
Tuscany in the Mist decorative tile border


Tuscany in the Mist border tiles have been designed to go around the entire bathroom. What a great idea!

Check out this fabulous bathroom tile
border design by artist Linda Paul.
ARE YOU LOOKING FORTILE BORDER TRIM? WE HAVE LOTS OF STYLES IN STOCK AND READY TO SHIP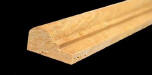 Grapevine border tiles 32" x 4" or 48" x 6" - 8 tiles $240.00


Also matching vertical grape borders and 20 individual grapes and vineyard accent tiles


4" x 20"
or

6"x 30"

$150.00


GV-1
vineyard chateau
$35.00

GV-2
vineyard fence
$35.00

GV-3
there are 18 individual grape & leaf designs
$35.00
we can design any of these borders in a continuous running pattern (or a reverse design) in any length. They work great as a ceiling or a bathroom tile backsplash border


Olive Vine Borders - Decorative tile border of olives $180.00 olive border tiles


| | |
| --- | --- |
| | Tuscan Kitchen in a contemporary kitchen. See how the olive tile design continues into the border tiles |
there are 10accent tiles from Tuscan Kitchen Tapenade






rose border tiles from Wine & Roses mural $35. per tile


| | | |
| --- | --- | --- |
| | A tile border design of roses on this cooktop hood matches the tile mural and kitchen decor | |

Wild Horses running border



We can create a unique border tile design just for you in any length

Market Day - Hanging Vegetable border - 5 tiles 30" x 6" or 20" x 4" $150.00



Borders Tiles of Flowers
We can create a flower border for you in any length you need on 4x4 or 6x6 tiles



this 5 tile border example in 20" x 4" or 30" x 6" $150.00

Coffee beans tile border & decorative tile inserts







There are many more decorative tile border accents available from Linda Paul Studio. Visit the murals on these three pages to discover them tile murals 1 and tile murals 2 and tile murals 3





Please email the artist and designer or call 1-800-936-9958 with any questions you have!
toll free from USA, Canada, the Caribbean, Alaska or Hawaii

Most of our backsplashes and tiles ship in 4 weeks (sometimes we have accents in stock click link to see what is ready to ship!)
"The mural is absolutely terrific and better than we'd even hoped. The attention to detail, the vibrancy of the colors – the beauty of the actual work blew us away! It's tough to buy things like that with only a picture on the Web, but the quality of your work is truly outstanding. The accent tiles were a great addition to the remaining tile work around the kitchen and tie it all together. Everyone who walks into our kitchen stops in their tracks and says "WOW." Everyone should have a Linda Paul mural in their kitchen. Ardath Albee B2B Marketing Strategist - Palm Desert, CA "
Read reviews and comments from other customers who purchased a kitchen backsplash mural.