Color trends reflect the moods and desires of our society. They are not decorating rules, but reflections that might match up with what you feel. If they don't, that's ok, pick your own colors that make you feel good. With all that is going on in the world we need optimism and individualism reflected in our color choices. Our homes are increasingly important as a personal sanctuary and our colors choices affect how we want to feel. Don't we want to feel optimistic and happy? Here are some of the Pantone 2018 color palette reflected in my artworks as well as a few holdover favorite's from 2017.
I love Pantone's Cherry Tomato and Meadowlark together, with more emphasis on the Meadowlark (which I call Honeybee Yellow) than the Cherry Tomato (Scarlet) used just here and there. This goldy yellow tone can be used as a wall paint color or just as an accent in the wall art and pillows. Although I do love a single yellow chair.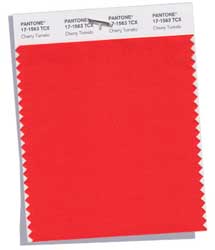 Pantone Cherry Tomato
This color is pure energy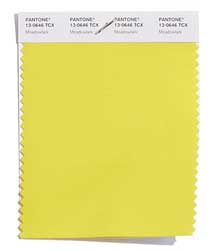 Pantone Meadowlark
joy and happiness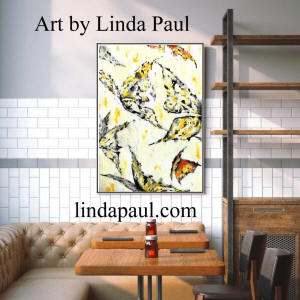 Butterflies in Honeybee yellow (Pantone (Meadowlark) and Scarlet (Pantone Cherry Tomato)
While I like Pantone's Palace Blue and Nile Green for wall paint colors, I prefer the blue and greens to pop a bit more when it comes to artwork. Pantone's 2017 color called "greenery" is the shade that I like for art in a tropical or coastal decor setting. These colors will refresh, revitalize and renew your spirit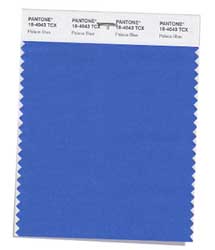 Pantone Palace Blue
calm yet dramatic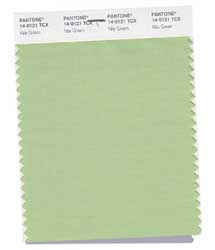 Pantone Nile Green
soothing and peaceful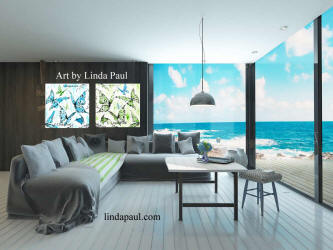 Butterflies in Linda Paul's Tropical Green and Blue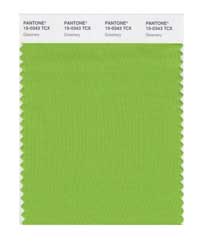 Pantone Greenery




Pantone's Lime Punch is a bold color but it pairs beautifully with grey black and white


The Neutrals!

Neutrals are a must in any decor. Great color only pops when paired with the right neutral color

here are Pantone's Classic Neutral colors for 2018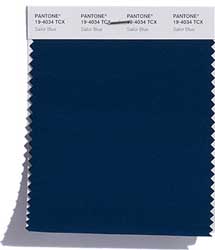 Pantone Sailor Blue
a true classic navy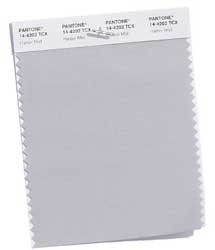 Pantone Harbor Mist
A perfect medium grey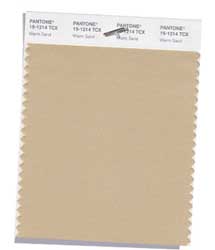 Pantone warm Sand
truly a classic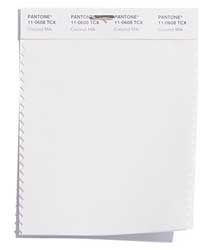 Pantone Coconut Milk
classic off white


Color trends are fun but its just as fun to create your own.
Linda loves color and how it makes us feel. A single color in isolation without a color next to it is like a pea without its pod. Its the combination of colors that exponentially elevates emotions and feelings. My dream is to be on one of the world's color councils, studying culture and the picking trends that reflect it


You also might like these Linda Paul Paintings to go with your Cherry Tomato and Meadowlark decorating scheme.

How about these Linda Paul Paintings to go with your blue and green decorating scheme. This fish painting adds a touch of cherry tomato too!