Rachel's Flower Medallions come in several styles and sizes. Or we can make a custom one just for you. The mosaic stones are cut to fit around all the metal pieces. The medallion comes mounted on a mesh backing.
You can order this beautiful backsplash in any of the stone colors or metal finishes below and you can order the plaque separately.


459.99
and up
| | |
| --- | --- |
| The accents on the medallion are high quality metal coated resin. They are available in many different finishes (see bottom of page) including oil rubbed bronze, copper and stainless steel. | |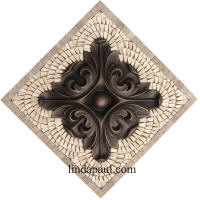 Rachels Flower mini medallion
shown above in bronze antique patina with S3 and S5 Travertine stone mosaic tile

Exclusively from Linda Paul Studio

Rachels' Flower Mini Medallion

Each side measures 12" x 12", top to bottom and side to side points measure 17"
.
Tile part is 3/8" thick. Flower protrudes another .75" in relief.
Flower in center is 8" x 8"

Individually handcrafted in USA

Price
$459.99
You can order this in any of the metal and stone colors at the bottom of this page
Arrives fully assembled on a mesh backing, just glue to the wall and grout the stones
Place horizontally or on the diagonal
Please contact us to customize medallion with different metal and stone finishes (see bottom of page) or in a different size
Custom 36" x 24" Rachel's Flower medallion with Bellagio Scroll border, 6" x 6" Rachel's Flower center, 3.5" Enya 3.5" in outer corners. Metal Finish on picture to the left is is Bronze High Polish with S5 Noche and S2 Botticino Florito. 1.5" Kayla accents in center 1/4 circle area. price $3099.00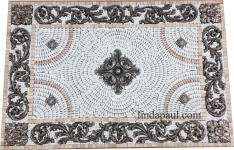 above with S1 carrera white and S5 Noche and nickel silver high polish metal finish
Customer review: "We received the Rachel's Flower and Celeste Medallion (above) this afternoon! It is absolutely beautiful! When my husband Sam saw it he exclaimed how the beauty of it cannot be replicated online – it must be seen in person to appreciate it. It is the finishing touch to our kitchen renovation Sam and Debbie Igal"
Custom 42" x 24" Rachel's Flower medallion with modified Bellagio Scroll border, 6" x 6" Rachel's Flower center, 3" x 3" Rachel's Flowers in corners and 2" x 2". Metal Finish is Bronze Highlight Polish with S5 Noche and S3 light Travertine Stone tile. Pandora accents in center 1/4 circle area.
Pencil tile molding around the medallion in the installation picture is not included.
contact us for price quote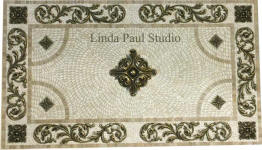 this is 42" x 24" custom Rachels flower medallion with bronze highlight polish and S3 and S5 Travertine tile
30" x 24" Rachels flower and Modified Bellagio scroll border with 6" Rachels Flower Center, 3" Rachels flowers and Pandora accents with S3 Light Travertine and S5 Noche stone and copper antique patina metal finish. Price $2295.00
Custom 29 " wide x 17" high Rachels Flower medallion with modified Celeste Liner, ayla Accents and 5" Rachels Flower in center. We used 3 colors of stone for this medallion S1 Carrera white for mini square stones, S2 Botticino Florito for inside of the quarter circles and S5 Noche for the borderes. metal color bronze antique patina This is a great size when you need a smaller medallion for a narrower space. $1495.00 with free ship.
Rachel's Flower Arched kitchen backsplash medallion


Size is 27" wide by 24" high
Price
$1995.00
- free shipping in USA

Features an 8" x 8" Rachel's Flower center with Wandering Vine and Celeste Metal border in Copper Oil Rubbed Finish, Stone colors are S4 Jerusalem Gold and S5 Noche travertine mosaic tile

Medallions arrive at your door fully assembled on a a mesh backing. Just glue to the wall and grout


36" x 24" Arched Rachel's Flower medallion with Celeste Border and wandering Vine. Metal Finish Copper Highlight polish stone colors S5 Noche and S4 Jerusalem Gold.

Price: $2799.00 Lead time 4 weeks
The Rachel's flower metal accent comes in 6 different sizes. Just a single accent can make a fabulous statement in your backsplash.

Rachel's Flower can be placed on the diagonal or horizontally. To add interest to a simple and affordable back splash, change the direction and shape of the tile with in a backsplash. In the picture, there are diamond shaped stone tiles in the central area and subway brick shaped tile outside of the border.

Picture shows 5" x 5" Rachel's flower and
fresco Chair rail metal border
(10" x 2") in Bronze Antique Patina Finish
Rachel's Flower Metal Tile Accent
choose from 6 sizes and 19 metal finishes (see colors at bottom on page) sizes: 3" x 3", 4" x 4", 5" x 5", 6" x 6", 8" x 8" or 9" x 9". Place horizontally or on the diagonal
Shop online or call 800-936-9958 - free shipping
in USA




Rachel's Flower
shown in copper antique patina


shown in nickel silver highlight polish


shown in bronze highlight polish
Got a narrow space for your backsplash?


You might like this 30" x 13.5" custom medallion with 6" Rachel's flower center and 2 Kayla accents. The main stone area in the center of the medallion is mini subway brick shaped stone with fan stone corners. Its great for the spaces where you have a microwave above the stove too . Stone colors in this picture are are S3 Light travertine and S5 Noche. Metal is BN-AP and CP-AP
Buy a sample for $5.00 each

samples ship out immediately via usps mail
Can't decide what metal finish to order? Buy a sample for $5.00 each - online shopping below Samples are limited to one per color.
Samples are a great way to compare and match metal colors before you order metal tiles or a medallion.


Copper High Polish

Copper Highlight Polish

Copper Antique Patina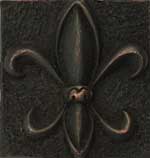 Copper Oil Rubbed

Bronze High Polish

Bronze Highlight Polish

Bronze Antique Patina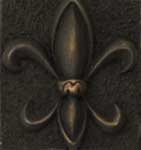 Bronze Oil Rubbed

nickel silver high polish

Nickel Silver highlight Polish

Nickel Silver Antique Patina

Nickel Silver Oil Rubbed

Brass High Polish

Brass Highlight Polish

Brass Antique patina

Stainless Steel High Polish


Iron Rust (dark brown)

Iron Wrought (black)