New! Colorful Abstract Paintings, "City Lights" by artist Linda Paul - abstract cityscape original art

City Lights
Original acrylic painting on canvas


painting is 24" x 304" x 1.5" deep
Price $799.00




This Colorful original painting of a cityscape reflecting in the water will brighten up any room!

Painting comes unframed, ready to hang with hand-painted sides. (frame not included) see pictures of painting sides above



About this art from Linda Paul: Using one color is simple yet powerful. This is the first time I used just a navy blue and white to create this cool abstract art painting on canvas. I had a general idea in my mind when I started, then let the painting flow organically. There is some cool painting and shadow patterns in the white area that matches the energy of the blue designs.


More colorful abstract art from artist Linda Paul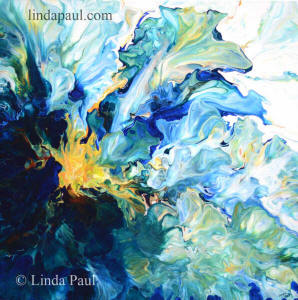 Blue Bloom original flower painting on canvas 24" x 24"
Seeing IS believing and we believe you will absolutely love your art purchase from "Linda Paul Studio". 100% money back guarantee if you are not completely enraptured with your purchase."