Discount Tile Murals and Backsplash Tiles on Sale
amazing hand- crafted quality by artist Linda Paul
All Items on this page ship from our studio within 3 days

Free Shipping in Continental USA for everything on this page



Black and White and Grey (Silver) Sunflowers Framed Glass Backsplash - Original art by Linda Paul



original hand-painted work of art, backed in silver more info on this glass tile art
Ready to hang glass backsplash art. Framed in satin black 1-1/4 wide x .75" deep metal frame.
Framed size: 15" x 15"
Just hang it from a sturdy hook on your wall or install directly in or out of the frame into your backsplash. its perfect for black and white kitchens!


Price $599.00




sale price $

399.00 with free shipping in USA


You can also glue this frame and all, onto your backsplash and tile around it. Just let us know in the special instructions at checkout if you plan to do this and we will not put the hanging hardware on the back, but will still include it in the box in case you change your mind later.

Contact us to order a larger size or to have it shipped without the frame for direct installation into your backsplash

Mix and match any of these

4x4"

marble accent tiles

50% off

. matte finish


on sale for $32.50 each with free shipping
regular price for the marble accents is $65.00
please note the stock quantities when adding to cart.


TV-8 grape vine
4x4 marble
1 in stock $32.50


TV-9 red pear flower on 4x4 marble tile
3 in stock $32.50 ea.


Mix and match any of these

6"x6" marble accent tiles 50% off .

matte finish
on sale for $32.50 each with free shipping regular price for the marble accents is $65.00
please note the stock quantities when adding to cart.


TV-4 two wine glasses
6x6 marble tile
3 in stock $32.50


TV-8 grape vine
6x6 marble tile
3 in stock $32.50


TV-9 pear & grapes
6x6 Marble tile
1 in stock $32.50
from Sunflower Field : 2 of SF-6 (with hummingbird) 1 of SF-2, 1 of SF-3, 1 of SF-5
1 of each of the following from
Louisiana Kitchen
Lou-1, Lou-2, Lou-3, Lou-5, Lou-7, Lou-9, Lou-10, Lou-12, Lou-13, Lou-14
Install as temporary, removable backsplash art or as a permanent installation:
You can either just hang from a study hook or remove the hanging hardware from the back and glue the entire thing to your wall or backsplash
Install this directly into your backsplash, or we can frame it for you in a black metal frame for an additional $60.00

profile of viper liner tile border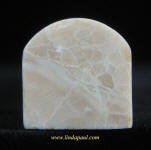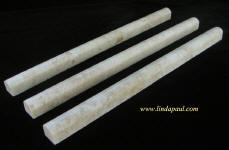 Smooth polished natural marble cane style border in mocha brown and beige colors. Very nice! 3/4" wide x 12" long x 7/8" tall
smooth real marble pencil border tile - very pretty and sophisticated
(also called cane style)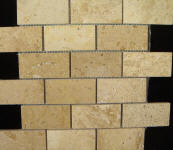 click picture to see larger image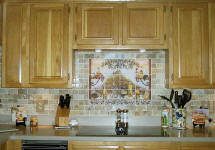 Picture shows installation of our dark travertine subway tile with our Italian Kitchen mural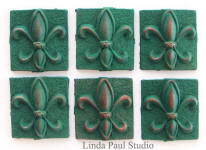 Set of 6 Fleur de lis tile copper verdi tiles
2" x 2" x 1/8" thick. These are not as thick as regular tiles, use extra thinset to bring them out flush with your other tile
Resin base tile with real copper coating and green patina with a little of the copper showing through. Click picture to see larger image - final sale no returns

Dimensions are given as length first, then height. A note on sizes: 4x4" marble tiles actually measure 3-7/8" and 6x6" marble tiles measure 5-7/8". The listed sizes allows for grouting. If you push the tiles tight together the murals will measure slightly less than the listed sizes. For example a 30" x 24" mural actually measures 29-3/8" x 23.5" if the tiles are placed tight together.
Don't know What Size to Order?
If you are not sure which size of backsplash mural to order, just email us a straight on picture or design drawing of the space you have for your backsplash and we can tell you which is the best size for your space. Be sure to include all dimensions. We can design the perfect backsplash mural just for you! Artist Linda Paul is an expert in designing her images to fit your space perfectly!
email our tile design experts or call 1-800-936-9958 to order or inquire
toll free from USA, Canada, the Caribbean, Alaska or Hawaii
Tile sizes used for murals & backsplashes are: 4" x 4" or 6" x 6" (x 3/8") tumbled stone marble